by Michael Andersen (Contributor) on October 13th, 2015 at 4:00 pm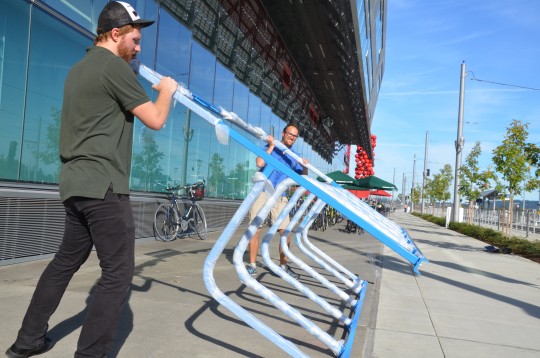 Pushing to grow its workforce without pouring precious cash into garage construction, Portland's largest employer continues to roll out bike-transportation improvements.
Next week, Oregon Health and Science University plans to became the latest major company (following Nike and Intel) to introduce a private bike-sharing system for moving quickly around its campus.
"Basically we just copied what Nike does and made it blue," said Kiel Johnson, owner of the Go By Bike shop and valet, of the 13-bike, two-station system. His team will operate it.