Wednesday, September 3rd, 2014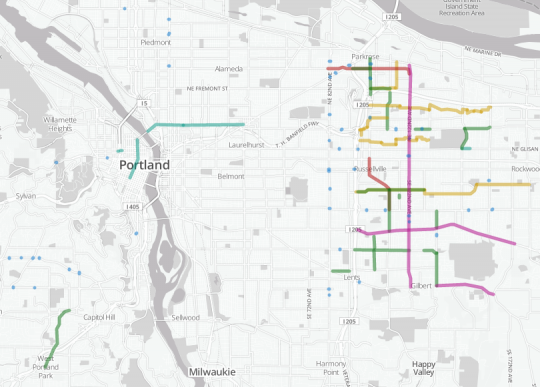 Green for new sidewalks, yellow for neighborhood greenways, teal for protected bike lanes, red for painted bike lanes, blue dots for crossing improvements and purple for other improvements like lighting or frequent buses.
(Graphic by BikePortland using Transitmix.net.
Click for an interactive version
.)
So far, the public debate about a per-household and per-business street fee has been mostly about the costs: who would pay how much.
While that debate rages on, the city has finally floated some specifics about the possible benefits.