by Michael Andersen (Contributor) on September 3rd, 2014 at 9:03 am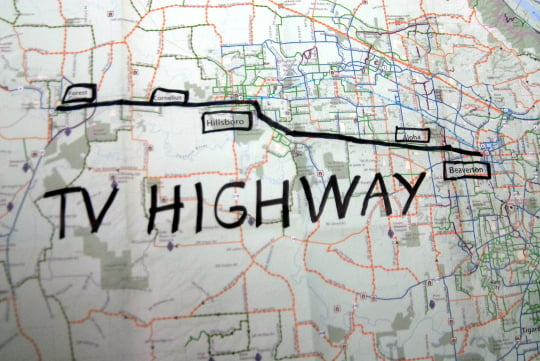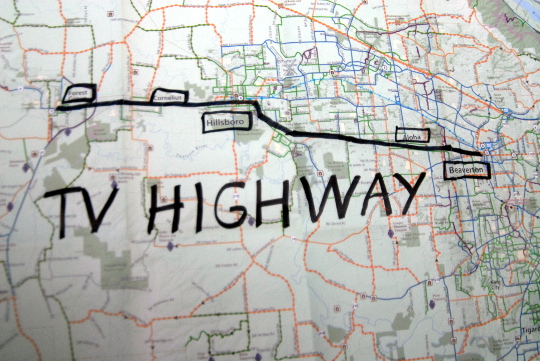 Forest Grove, Cornelius, Hillsboro and Beaverton have a common link: a highway that's mostly terrible to use.
(Photo: M.Andersen/BikePortland)
Final post in a series about the BTA's five new advocacy campaigns.
If Washington County has an aorta, it's the Tualatin Valley Highway. The Bicycle Transportation Alliance has launched a long-term campaign to make a separated bikeway part of the plan for keeping it flowing smoothly.
The highway connects 16 miles of increasingly dense suburban development between Beaverton's historic downtown and Forest Grove.