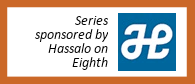 This is the third in a three-part series about the biking potential of the Lloyd District. Read the first two here.
If 1,597 new homes were about to land in the space where, seven years ago, new homes in the Portland metro area would have been most likely to land, they would be the biggest news story in the area.
In the rural outskirts of east Vancouver (yes, that counts as Portland metro), beloved farms would be shutting down. Work crews would be widening intersections and stripping away street parking to make room for more turn lanes. For miles around, residents and businesses would be bracing themselves for traffic paralysis.
But in the next few years, 1,597 homes are lined up to land somewhere else instead: right in the middle of Portland.