by Michael Andersen (Contributor) on March 26th, 2015 at 9:23 am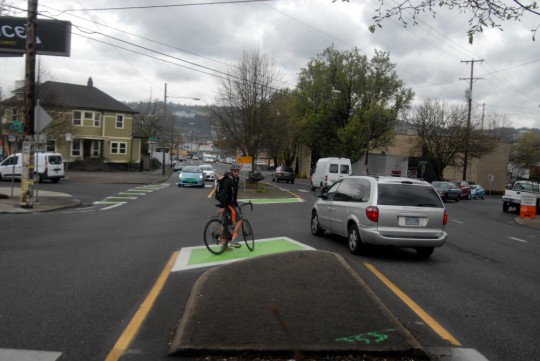 Looking southwest down SE Sandy Boulevard from Ankeny, Sandy and 11th.
One of Portland's weirder intersections has a new splash of color.
As part of its repaving project on inner Southeast Ankeny — which has, for the record, greatly improved the ride between SE 11th and Martin Luther King Jr. Boulevard — the city has added some interesting and potentially useful new features to the six-way intersection of Ankeny, Sandy and 11th.