by Michael Andersen (Contributor) on January 29th, 2016 at 3:16 pm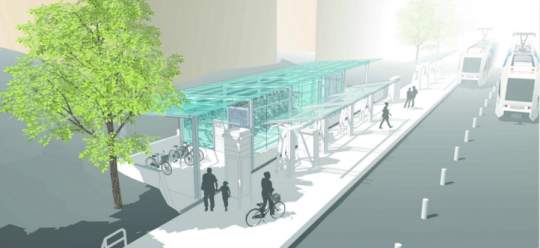 Portland's regional transit agency expects to add new locked "Bike and Ride" facilities this year to its Goose Hollow, Beaverton Creek and Orenco Station MAX stops, greatly increasing the west side's capacity for bike-to-transit commuting.
It's especially welcome news for MAX commuters through the crowded Robertson Tunnel between Portland and Washington County. Job and residential growth in Central Portland and urban Washington County have been leading to more and more people looking to reach those stations by bike.
At at least one of the facilities, there's even room being set aside specifically for cargo bikes.