Naomi Fast is our Washington County correspondent.
Not everyone believes in the oft-quoted movie mantra, "If you build it, they will come." But out in Hillsboro, the adage holds true — and not just for Hillsboro Hops baseball.
Less than two years after I wrote about a new separated bikeway that parallels Cornelius Pass Road between Cornell and Highway 26, a new bike shop has moved in less than a mile away: Rock Creek Cyclery.

The shop is owned and managed by Martín Acosta and Dorothy Schweitzer, who formerly ran Bethany Bike Repair in the northeastern corner of unincorporated Washington County. They moved to Hillsboro after outgrowing their small space in Bethany Village and are now settled in to a space four times the size at 21420 NE Nicholas Court (about 1,000 feet from the Rock Creek Trail). The new location is a warehouse with 1,400 square feet of space where they offer a growing set of services, from bicycle tune-ups and maintenance clinics, to indoor bike training.
Dorothy said they've heard from many of their Bethany customers that they miss having a shop so close. "Luckily, we were able to communicate our move to most of our customers, and we've had many of them visit us in our new location," she said. "We're happy to be in Hillsboro because this area has a lot of young professionals and cyclists like ourselves. We also feel welcomed in the community already thanks to the Hillsboro Chamber of Commerce. We let Hillsboro know we were coming, and they welcomed us with open arms."
The shop's grand opening celebration was last November 17th. Their new neighbors, Vertigo Brewery, pitched in for the party with dollar-off pints.
I went to check out the new shop location on a recent rainy Wednesday. I arrived at the Rock Creek Industrial Center by way of Cornelius Pass. After biking down a couple wrong driveways, I pulled out my phone to see if I was lost, but then spotted the shop's handwritten sign. Martín, who was outside the shop at that moment, saw me on my bike and waved. It turned out to be Martín & Dorothy's day off, but they happened to be there and welcomed me in to take a look. What a great space! I was immediately drawn to the feel of the shop. There's floor space to work on bikes, a bona fide artist's loft, a comfy couch, and a pair of adorable "shop dogs," Sadie and Tanner (below), who have their own electric blanket to stay warm on cold February days.
"I'm interested in educating our customers about the difference in quality between bikes as well as engaging more new or renewed cyclists like myself."
— Dorothy Schweitzer, co-owner
Dorothy, whose background is in business administration and management, does much of the shop's marketing, including through their website and social media accounts. "I've always loved working for small businesses and connecting with customers. I also love to make art with used bike parts," she said. Dorothy considers herself more of a casual cyclist. "I had a department store bike in my early 20s that made me think cycling wasn't for me. After Martín got me a real bike, I fell back in love with it. Because of this, I'm interested in educating our customers about the difference in quality between bikes as well as engaging more new or renewed cyclists like myself."
Martín, the shop's master mechanic, is a racer who comes from a cycling family. "I was fixing bikes by the age of 10," he said. "I worked in bike shops starting in high school, and cycling helped me to lead a healthier lifestyle. I started getting into racing and realized that it was my passion. I moved into a different part of the cycling industry working for TRP brakes, helping to develop disc brakes in the early stages for road bikes. I then became a personal trainer before opening up our shop in Bethany. I love health and fitness and cycling, and helping others to ride more."
The aptly named Rock Creek Cyclery is right on the Rock Creek Trail, which Dorothy said they've used to lead several beginner group rides. "The Rock Creek Trail is a beautiful trail to ride from the shop to north of 26," she said.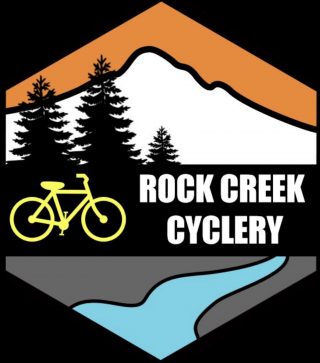 With that in mind, Rock Creek Cyclery offers beginner group rides on Saturday mornings during the warmer months. The rides are open to anyone and their purpose is to encourage people to ride and discover new routes and trails.
"We had these beginner rides at our old shop, and they helped people to get more comfortable with riding on the road, in the trails and through the neighborhood. We also have a Sunday morning ride even in cold weather (but not every single week) for the racing community. This ride is focused on training for racing, whether it's sprints, climbs, or endurance training. We train for the season ahead, doing more road rides in the spring and train for cyclocross in the late summer," they told me.
Bike shops are an essential part of a city's bicycle infrastructure. We're lucky to have Rock Creek Cyclery on the west side. Drop in and say "hi" next time you're in the area.
You can follow the shop on Facebook, Instagram, or on their website.
— Naomi Fast, Ms. Fast on Twitter
Never miss a story. Sign-up for the daily BP Headlines email.
BikePortland needs your support.
Ms. Fast is a former Portlander who now lives on the West Side. Read her posts for on-the-ground insights about the projects and policies that impact Washington County road users.