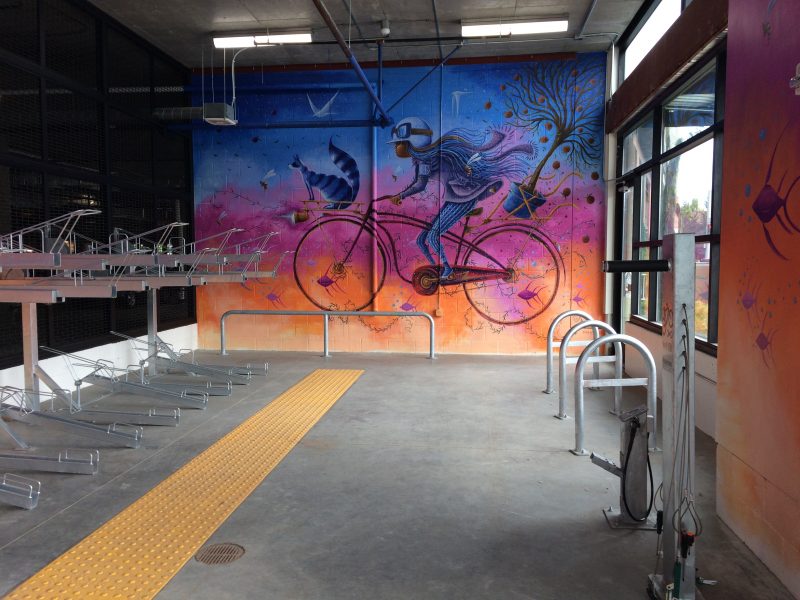 Publisher's note: We're trying something new. We've invited TriMet Senior Planner Jeff Owen to write a guest column (tentatively named "TriMet Corner" unless you have a better idea). Owen was hired by TriMet in 2012 as their active transportation planner and brings a ton of experience to the table. He also happens to be a very nice guy who's dedicated to his work in making our transit system work better for bicycle users. This is his first article for BikePortland.
——
This past June TriMet hired a local artist to breathe life and art into the interior of our new Orenco Station Bike & Ride facility.
TriMet's Bike & Rides offer an option for secure bike parking on one end of your commute. They eliminate the worry of bringing your bike on-board crowded trains or buses, only to find the spaces filled.
Now, thanks to the TriMet Public Art Program and a very talented local artist, the Orenco Bike & Ride really stands out from the crowd.