by Michael Andersen (News Editor) on June 15th, 2016 at 5:28 pm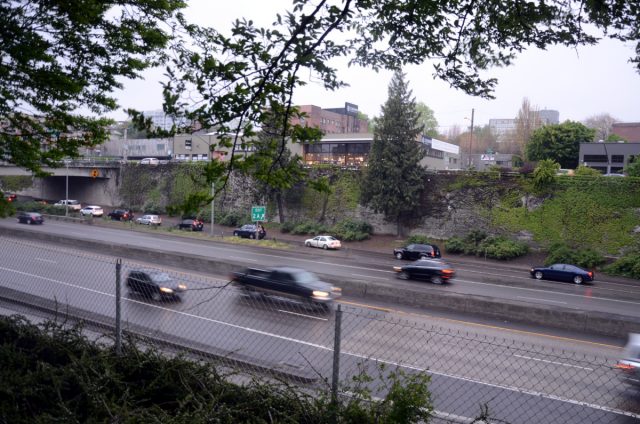 A new biking-walking bridge across Interstate 405 at Northwest Flanders has probably made the cut for funding, a state official said Wednesday.
The approximately 250-foot-long, 24-foot-wide bridge would become by far the most comfortable crossing of Interstate 405, an alternative to the existing crossings at Everett, Glisan and Couch. Paired with a proposed neighborhood greenway on Flanders from the Steel Bridge west to 24th Avenue, the span is expected to carry 9,100 trips per day.
That figure, which includes both biking and walking trips, is higher than the summertime bike counts across the Hawthorne Bridge and about five times the daily bike ridership so far on Tilikum Crossing.