Built in 1927, illegal to build today.
(Photo: M.Andersen/BikePortland)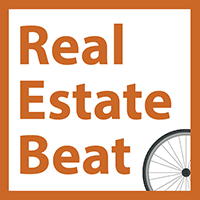 Whether you hate demolitions, love garages, yearn to live in a duplex or just think the rent is too damn high, now's your chance to let the city know.
All this year, the Real Estate Beat has been writing about the ways that Portland could increase the supply of homes in its bikeable areas without totally transforming its understandably beloved residential neighborhoods.
In March, we shared local microdeveloper Eli Spevak's prescription for affordable infill, which drew praise from neighborhood association organizers. In April, we explored one of those ideas: charging lower development fees for smaller homes. In June, we looked at 11 medium-density buildings built before Portland's 1959 zoning reform and asked why they should be illegal.