Friday, October 4th, 2013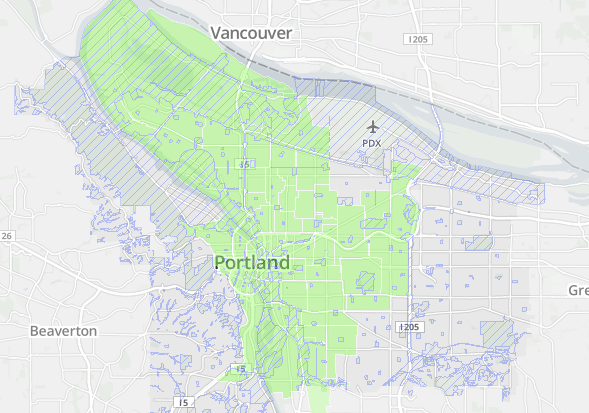 Forget the free bike map taped to your fridge. Forget the city's terrific but frequently ignored 20-year bike plan. Forget the Bicycle Transportation Alliance's map of its top 16 regional priorities, and even Metro's long-term vision of a region with multiple urban centers and a huge grid of mass transit lines.
To understand the potential for where good urban transportation is currently within reach in Portland, you've got to look at the map above. Its green area shows "where the street grid meets connectivity standards and where the majority of the streets have sidewalks."
Without a massive surge of political will, this is likely to be, for decades, the only area of Portland where most people will actually find it appealing to frequently get around without a car.