by Michael Andersen (News Editor) on May 13th, 2016 at 10:16 am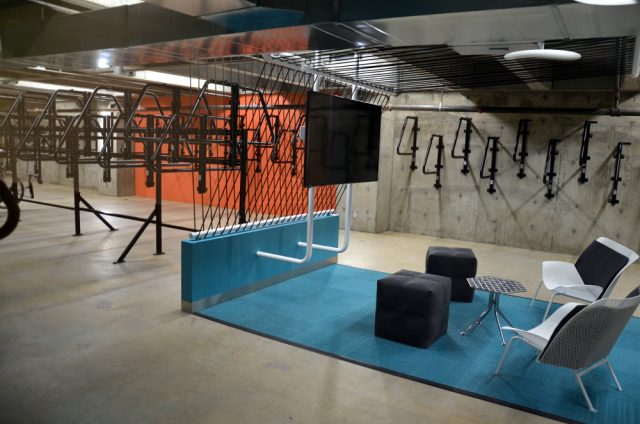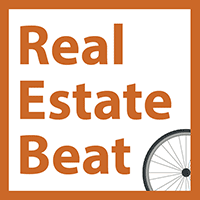 Generally speaking, Portland does bike parking better than any city in North America. And one of the continent's biggest bike parking projects is about to open in the middle of it.
The Lloyd Cycle Station, which opens to the public next month in the basement of the Lloyd 700 Building at 700 NE Multnomah Street, will offer half of the record-breaking 1,200 indoor bike parking spaces constructed as part of Hassalo on Eighth in the Lloyd District. But unlike most residential bike parking projects, this facility will also be open to people who work or shop in the area.
The 24-hour facility will offer service from on-site mechanics, paid lockers, showers, a bike-repair stand, extra-large cargo bike parking, a bike wash and free "commute consultations."