Tuesday, January 14th, 2014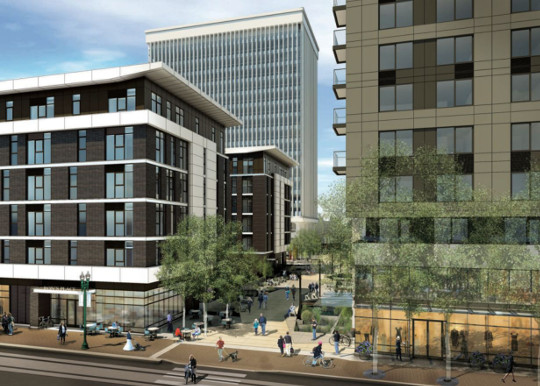 Each of three new buildings planned for the four-block project will include more than 100 bike parking spaces. The fourth will get a basement valet storage area with 540 or more.
(Image by GBD Architects.)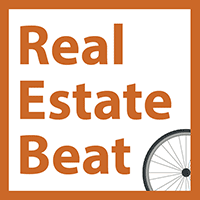 Call it a bikescraper.
The 21-story, three-building apartment project now rising in Portland's Lloyd District will create more long-term bike parking than any other project in the nation, with four huge new storage facilities in four buildings and an on-site bike valet parking service to serve the biggest one.
But a project architect said Monday that he's not sure the 1,200 bike parking spaces planned will be enough to serve 657 Portland households, so the development team is considering adding even more bike parking before the project, called Hassalo on Eighth, opens in 2015.