Monday, November 17th, 2014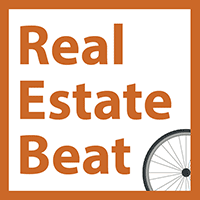 The 657-apartment project opening next year in the Lloyd District will include an on-site bike valet that'll be free to all residents and workers in the area, developers said last week.
Other bike amenities at Hassalo on Eighth, which sits between 7th and 9th Avenues and Multnomah and Holladay streets, will include showers, multiple bike repair stations, a vending machine for replacement bike parts, a bike wash station, a special parking area for cargo or recumbent bikes and a charging station for electric bikes.
It's the most impressive combination of residential bike-related amenities we've yet seen in Portland, probably rivaled only by the Central Eastside Lofts, which last year introduced the city's first bike wash station and has some other similar features.