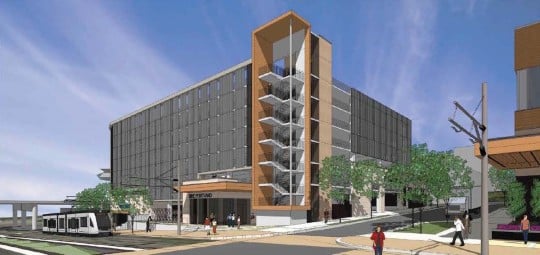 An architect's rendering of the proposed six-story parking garage in the Rose Quarter.
The viaduct on the left is Interstate 5.
(Renderings via
NextPortland
)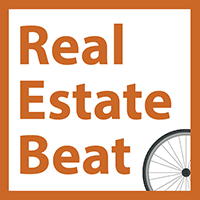 The city's economic development agency agreed this month to have city taxpayers make an eight-figure bet that driving to the Rose Quarter area is going to remain popular for decades.
The Portland Development Commission voted Feb. 10 to borrow $26 million from one of its property tax funds to build a new 425-stall parking garage on public land between NE Holladay Street, Multnomah Street, 1st Avenue and 2nd Avenue, across the street from the Rose Quarter Transit Center.
Fifty of those stalls would then be resold to TriMet for an estimated $8 million, and the other 375 would be set aside for rental to the publicly subsidized 600-room Hyatt Regency Convention Center Hotel that's supposed to go up across the street.