Sunday, May 10th, 2015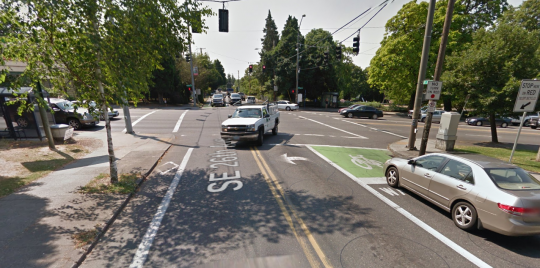 The southbound view at 26th and Powell. Police said preliminary information indicated that the man was biking south when a northbound truck turned left in front of him.
(Image:
Google Street View
)
A collision involving a pickup truck and a bicycle critically injured a man biking southbound on 26th Avenue just before 10 a.m. Sunday morning.
Police said the injured man's leg was severed after the northbound truck turned left onto Powell in front of him. Alistair Corkett, 22, was "transported to a Portland hospital with life-threatening injuries" but is expected to survive.
Kenji Sugahara, executive director of the Oregon Bicycle Racing Association, said in an email Sunday afternoon that Corkett was "a development rider for one of our teams in PDX."