Someone who lives in the Concordia neighborhood is so concerned about the crossing of NE 32nd and Killingsworth that they took it upon themselves place crossing flags on both sides of the intersection.

The flags are attached to poles on each side with instructions that read: 1) Grab a flag 2) Cross safely 3) Stow flag across street.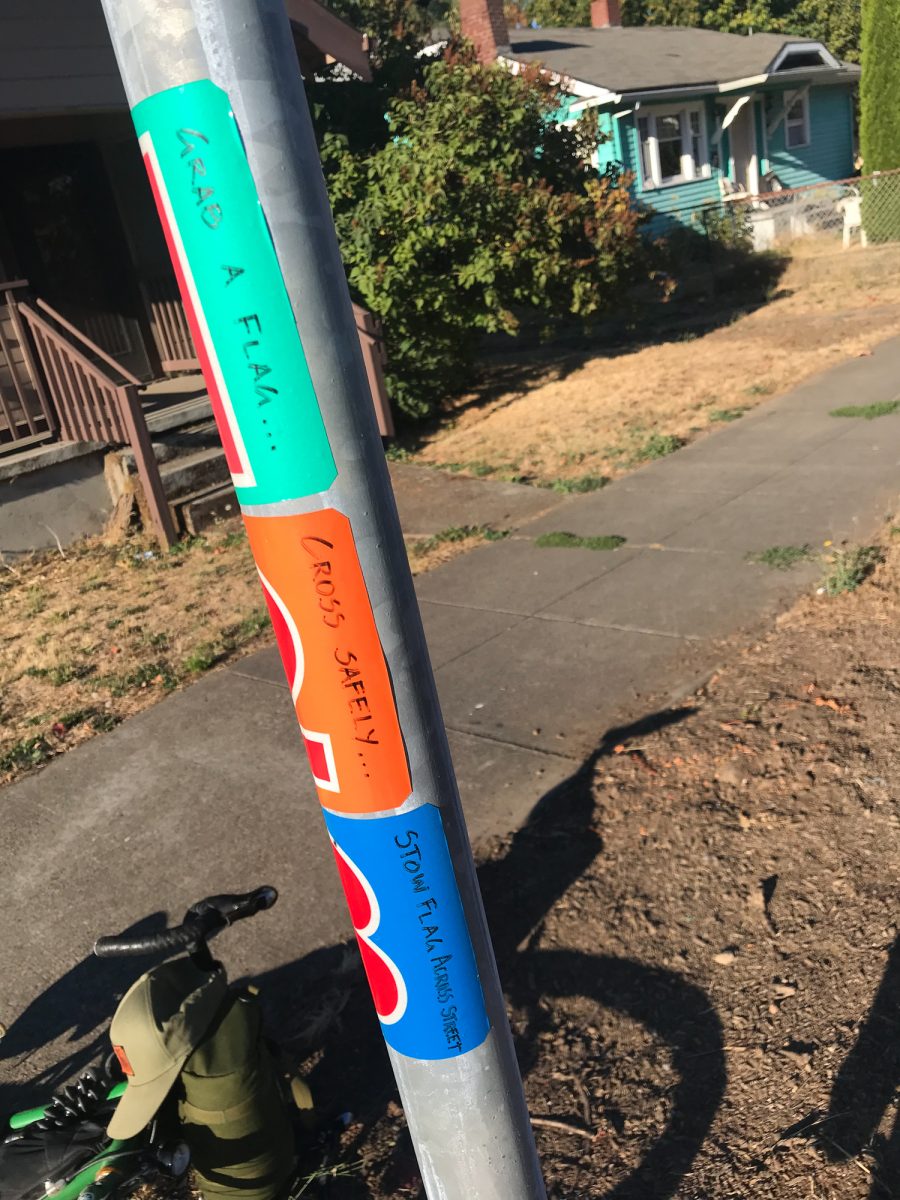 Killingsworth in this location is classified as a district collector street and it has a speed limit of 30 mph. Also notable about this intersection is that it's part of the 20s Bikeway route. As part of that project, 32nd was given curb extensions and neighborhood greenway crossing updates like caution signs and striping. There are painted crosswalks and green crossbikes.
I was surprised to see these flags being used in Portland. In urbanist circles they're looked down on as a sign of victim-blaming, poor street design, and dangerous driving.
If you need to carry a humiliating yellow flag for drivers to see you crossing the street in a crosswalk, either:
A. something has gone fundamentally wrong with the way you designed the street or
B. Drivers are not being cautious enough or
C. both

— Streetsblog USA (@StreetsblogUSA) August 2, 2018
I'm not aware of any other places with flags like this. Have you seen them in your neighborhood?
— Jonathan Maus: (503) 706-8804, @jonathan_maus on Twitter and jonathan@bikeportland.org
Never miss a story. Sign-up for the daily BP Headlines email.
BikePortland needs your support.