by Michael Andersen (News Editor) on May 19th, 2016 at 2:58 pm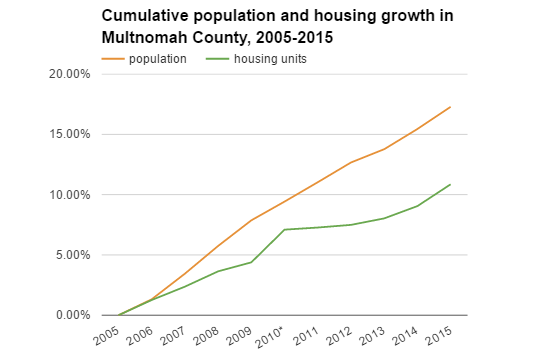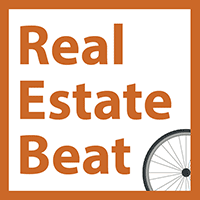 After 10 years of falling further and further behind the number of people moving to Portland — and paying the price in rising rents, especially in bikeable areas — Portland nearly kept up with its own migration last year.
That's according to American Community Survey figures released Thursday, which showed Multnomah County adding 4,688 net new homes in 2015. That's the most to be reported from this data set since at least 2005, the first year it was available.
Since that year, Multnomah County's population has grown 59 percent faster than its housing supply. That's combined with relatively rapid growth in high-wage local jobs to rapidly drive up housing prices.