Wednesday, January 14th, 2015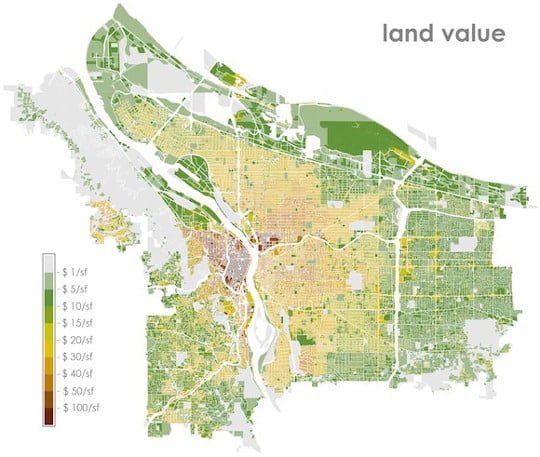 Land in dark red is worth $100 or more per square foot. Land in pale green is worth $5 or less.
(All images except the last are ©
Fat Pencil Studio
– click through to reach a larger version)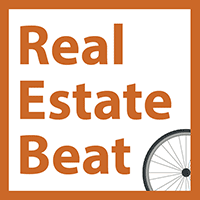 Money isn't everything, and neither is land value.
But if you want to know how the world works, they're both worth understanding. That's why the above map, created as a policy exercise by our friend Joshua Cohen of the civic graphics firm Fat Pencil Studio, is so much fun.
It's a color-coded map of the market value per acre of the land — not the buildings, just the land — beneath every tax lot in the City of Portland.