Thursday, July 2nd, 2015
Though the bill would have affected only condos and other owner-occupied homes, some rallied around it as a seemingly achievable way to preserve income diversity in bike-friendly areas like Southeast Division Street.
(Photo: M.Andersen/BikePortland)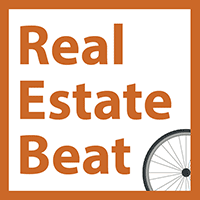 A bill that would have let Oregon cities require some condominiums in some new housing projects to be sold for below-market prices reportedly died in the state Senate on Wednesday.
One leading advocate for inclusionary zoning, as such policies are known, said late Wednesday that Senate President Peter Courtney (D-Salem) and Senate Majority Leader Diane Rosenbaum (D-Southeast Portland) had "opted against a final caucus on the bill, claiming that the votes aren't there."
"We believe otherwise," added the advocate, Jonathan Ostar of Portland-based OPAL Environmental Justice Oregon, in an email to supporters of House Bill 2564. "It's beyond frustrating that the caucus won't get to discuss this last amendment."
The bill's backers include the Bicycle Transportation Alliance, 1000 Friends of Oregon, Upstream Public Health, Transportation for America and other groups looking for ways to keep Portland's decade-long housing shortage from making it impossible for most people to afford homes in Portland's bikeable, walkable neighborhoods.