Wednesday, February 18th, 2015
SE Division Street has a frequent bus, two parallel neighborhood greenways and many shops within walking distance — but prices in the area are so high that many residents own cars anyway.
(Photo: M.Andersen/BikePortland)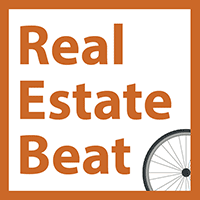 Oregon's 20-year ban on a common affordable-housing policy could be headed for the dustbin, based on what happens after a hearing in Salem next Monday.
The policy, known as inclusionary zoning, would allow city governments to require that new buildings within certain areas include certain ratios of lower-rent housing units. Backers call it a useful tool for preventing desirable parts of town from becoming homogeneously wealthy.
Inclusionary zoning is entirely banned in two U.S. states: Oregon and Texas. House Bill 2564 would remove Oregon's ban.