Wednesday, June 1st, 2016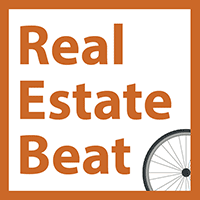 This post is written by Neil Heller, a Portland-based planning consultant.
I recently visited a shop to get a new bike. I was shown two options: a gorgeous, yet expensive, custom-built single-speed cruiser and a massive cargo bike with all sorts of gleaming add-ons including an electric assist.
I like both of these bikes but they don't quite fit my riding style — short commutes but also a bit of recreational road cycling on the weekends. I asked about a more versatile bike, one in between the two I was being shown, but was told road bikes are illegal.
Certainly I had seen some road bikes being ridden on my way over? These types are all an older style, I was informed, and can only be purchased used. No new road bikes are being built right now. Sorry.
By now it's likely that you already see the metaphor and realize I never visited such a shop. I think this metaphor for housing choice is a good one because it highlights how laughable having such limited options can be.