Friday, October 4th, 2013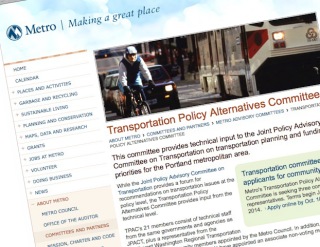 The Portland area's regional government is recruiting three volunteers to join one of the most powerful transportation committees in town.
Metro's Transportation Policy Alternatives Committee has three openings starting in January. The committee, which is divided between transportation professionals and community members, advises the elected Metro council and other bodies on many transportation investment priorities and policies.