by Michael Andersen (News Editor) on September 15th, 2015 at 1:46 pm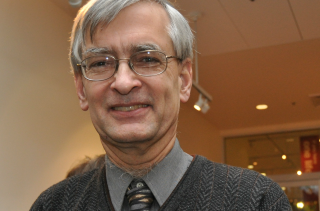 Doug Klotz is a longtime Richmond Neighborhood
Association board member. He also co-founded
the advocacy group
Oregon Walks
.
(Photo: Oregon Walks)
One of Portland's longest-serving neighborhood association board members survived a recall vote Monday night by the thinnest margin possible.
Doug Klotz, a member of the Richmond Neighborhood Association since "around 1993" and a longtime advocate for Portland to become more walkable, bikeable and transit-oriented, won the right to stay in office by a single ballot out of 252 cast.
The neighborhood association's bylaws require a 2/3 majority to agree with the recall proposal. According to a count Monday night and a recount Tuesday by the Southeast Uplift neighborhood coalition, opponents of Klotz found 167 votes out of the 168 they would have needed.