Tuesday, March 18th, 2014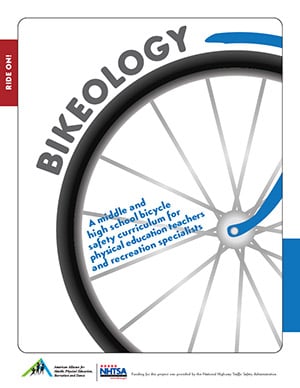 Click the image for a link to the documents.
When the basics of biking are essentially passed on as folk wisdom from one individual to another, is there any wonder so many of us fail to pick up the best practices?
Local programs like Safe Routes to School and Create a Commuter try to fill this gap for elementary schoolers and working-age riders, respectively. And now the federal government is offering a free three-part guide aiming to help middle school and high school "physical education teachers and recreation specialists" teach the basics of bike use, maintenance and safety.
The 355-page curriculum includes seven units: Getting Ready to Ride, Bicycle Handling Basics, Emergency Bicycle Handling Skills, Advanced Bicycle Handling Skills, Rules of the Road for Riding, Bicycle Maintenance and Riding for Fitness.