by Jonathan Maus (Publisher/Editor) on September 21st, 2017 at 2:29 pm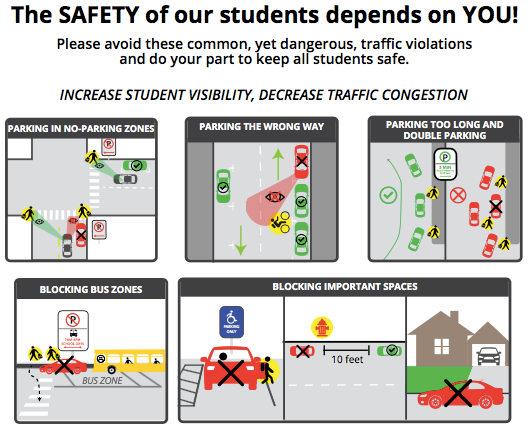 Sometimes the streets that should be safe for the whole family are unfortunately the most stressful.
Neighborhood Greenways are one example. Because they lack stop signs and are often adjacent to gridlocked arterials, they are increasingly saturated with cut-through drivers. And consider the streets in front of schools. Because too many people use cars — often with complete lack of respect for other road users — streets near schools can be a chaotic, dangerous mess two times every day.
The Portland Bureau of Transportation (PBOT) is well aware of this problem. The lack of safety during pick-up and drop-off makes the city's goal of encouraging more people to bike and walk to school much harder. That's why the city is launching a new safety campaign aimed at taming this daily street snarl.