Monday, November 24th, 2014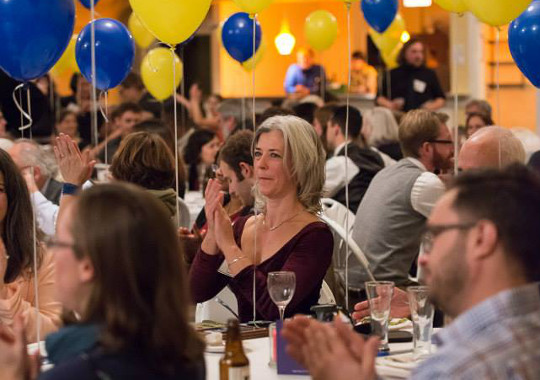 Metro active transportation planner Lake McTighe, center, at Oregon Walks' annual fundraising dinner and awards.
(Photos:
Nina Johnson
for Oregon Walks)
After a significant grant victory that'll see the group partnering with biking advocates to advance street safety plans across the state, Oregon's largest walking advocacy group had plenty to celebrate Saturday.
As it heads into the first year with a new executive director, Oregon Walks toasted its supporters, members and other advocates for ambling at the group's annual Weston Awards.