by Jonathan Maus (Publisher/Editor) on August 18th, 2011 at 11:37 am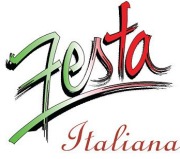 Now includes a bike race, naturally.
The Festa Italiana, a week-long event that has brought together the local Italian community for 20 years, now includes a bike race.
The Giro di Portland will feature the area's best racing talent on a high-speed, multi-lap criterium through the Pearl District — and the Festa Italiana is the presenting sponsor.
Festa President Joe Castellano says having a bike race as part of their event has always been a goal. "Italians love their bike races," he shared via telephone this morning.[Read more…]