Thursday, June 19th, 2014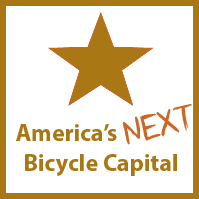 Part of our new series of guest posts: America's Next Bicycle Capital. This week's guest writer is Kari Schlosshauer of Safe Routes to School Pacific Northwest.
After living in Copenhagen, I moved to Portland because it would be the place in the United States with the greatest opportunity to bicycle calmly, safely, and in good company. I had a bit of a shock when I got here: I realized right away that there was so much still to do.
But it is possible.