Friday, June 19th, 2015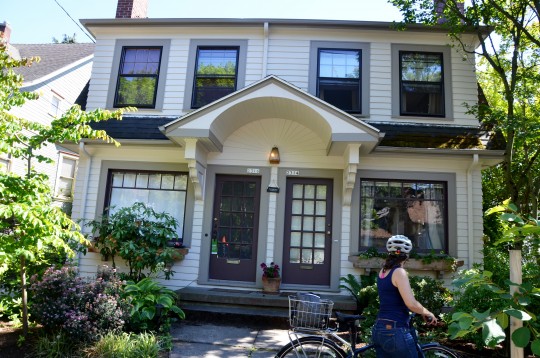 2314 and 2316 SE Salmon: built in 1927, illegal to build today. A ride this week took a closer look at "The Missing Middle."
(Photos: M.Andersen/BikePortland)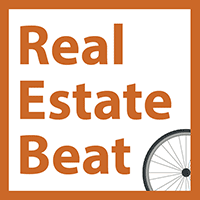 Most of Portland's conversation about ways to create enough new homes to defuse our deep and ongoing housing shortage has focused on the four-story apartment buildings rising along a few main streets.
But there's a growing awareness in Portland's housing policy community that low-rise apartment buildings — let alone the taller buildings rising in the Lloyd, Burnside Bridgehead and Pearl — aren't the only buildings that can increase the supply of housing in the walkable, bikeable parts of Portland. In fact, the other options might be more popular with neighbors, too.
The only problem: in almost all of Portland, creating such buildings is forbidden.