by Michael Andersen (Contributor) on June 13th, 2016 at 1:08 pm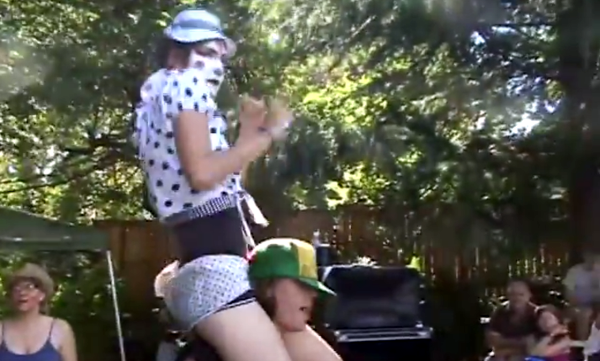 These days, many people know Clarence Eckerson as the guy behind Streetfilms, the beautifully produced series of web videos about livable streets and transportation reform.
But back in 2005, he was honing those skills as the creator of BikeTV, a local cable show in New York City — and he happened to stop in Portland for the Multnomah County Bike Fair that closed the fourth annual Pedalpalooza festival. Eckerson wrote us today to mention that he was recently uploading some old DVDs, came across the footage below and thought we'd enjoy it.