by Michael Andersen (News Editor) on May 20th, 2016 at 6:35 pm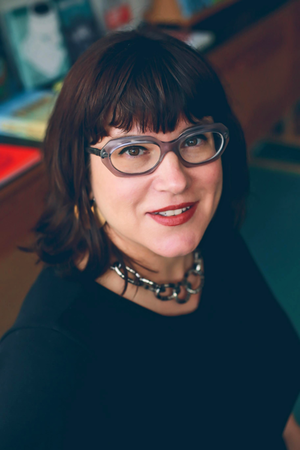 We're always glad to see the subject of a story show up in a comment thread. When the subject of a story happens to be a political candidate on her way to hundreds of thousands of ballots in a few months, that's even better.
Thursday morning, Portland City Council candidate Chloe Eudaly jumped (politely but authoritatively) into a discussion about her positions on transportation and housing. It was taking place beneath our post about her late surge to make the November runoff against sitting council member and Transportation Commissioner Steve Novick.
Her transportation thoughts are, she admitted, weak on detail so far. But they're strong on credibility — among other first-rate literary references, they included a story about her time biking around Amsterdam with one of the best-known writers about urban bicycling, "Dishwasher" Pete Jordan.