A rally last fall to better protect Portland tenants from displacement.
(Photo: M.Andersen/BikePortland)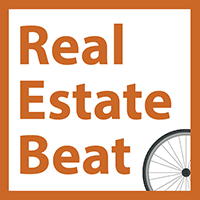 After years of fighting, a "grand bargain" on affordable housing passed Oregon's legislature this week. But it won't begin shaping Portland's bikeable neighborhoods until after the city council takes action of its own.
Representatives for Mayor Charlie Hales and his council colleague, Housing Commissioner Dan Saltzman, say that plans to do so are already underway.
Any city plan seems certain to include some level of "inclusionary zoning," a measure that could require that up to 20 percent of units in some new buildings be sold and/or rented at discount prices to people who make less than 80 percent of the median income. (As of 2015, that 80 percent figure means that a family of three that makes less than $52,950 would qualify for the reduced-rate units.)