Monday, March 24th, 2014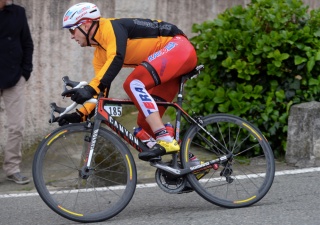 Showers Pass jacket on Alexander Kristoff,
the eventual winner of Milan Sanremo.
(Photo by
TDWSport.com
)
Showers Pass rain jackets are so commonly seen in Portland's bikeways, they're the closest thing you can get to an official uniform. But seeing them used in the elite professional ranks isn't common at all. Or at least it wasn't until yesterday.
The Portland-based company that specializes in wet-weather bicycling apparel, scored a PR coup when jackets emblazoned with their logo and their trademark goldenrod color appeared on the winning team at Sunday's Milan-Sanremo race.
(more…)