Friday, April 26th, 2013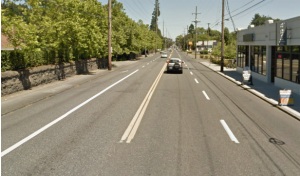 Bike lanes coming soon.
The Bureau of Transportation has announced their intention to move forward on the re-striping of SE Division between SE 60th and 80th. The decision comes after a public meeting held Tuesday where neighborhood residents and other stakeholders expressed strong support for the "road diet" and addition of bike lanes as a way to improve safety on the street.
PBOT reports that 50 people came to the meeting and a "large majority" supported the Phase 1 improvements which include: (more...)