Friday, October 25th, 2013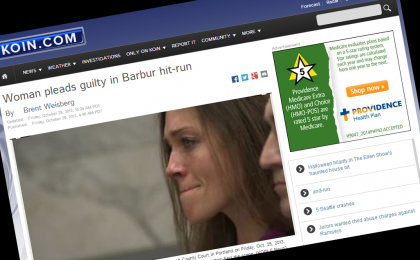 Miriam Clinton of Lake Oswego is likely to get more than two years in prison after a guilty plea Friday to driving while intoxicated, hitting a man (who was walking his bike) with her car and leaving him for dead on the side of Southwest Barbur Boulevard Aug. 16.
Clinton accepted one count each of third-degree assault, driving under the influence of intoxicants and failure to perform the duties of a driver, according to KOIN-TV's report this morning from Multnomah County Court. Upon her release, her driver's license will be suspended for five years, the Oregonian reported.
KOIN reported that Clinton "cried throughout Friday's proceedings, and declined to comment afterwards."