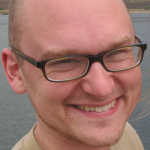 by Michael Andersen (News Editor) on June 22nd, 2016 at 9:54 am
Everyone knows Multnomah County is growing, and that most new residents are buying or bringing in cars, too. In all, state records show, 8,709 more passenger vehicles are registered in the county than there were in 2007.
But a review of car registration statistics shows that if passenger vehicle ownership were still as popular in the county as it was in 2007, it would have had to find room for 47,210 more cars and trucks instead.
How many cars are we doing without? Well, if we built a parking lot to hold the 38,501 cars that didn't show up and assumed a standard 325 square feet per space, we'd need about 287 acres of land. For the sake of scale, that's everything between NE Killingsworth, Skidmore, Rodney and 16th: