by Michael Andersen (News Editor) on December 4th, 2015 at 9:59 am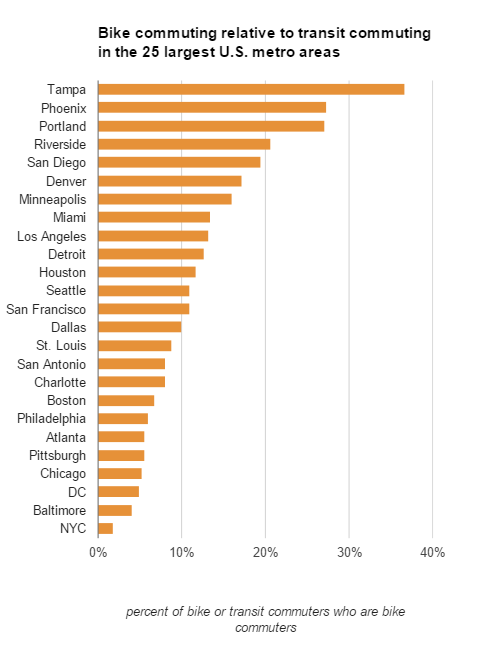 This
data
from the U.S. Census includes both urban and suburban areas.
(Chart: BikePortland)
The unfortunately named new federal transportation bill, the FAST Act, is headed for a presidential signature after passing the House of Representatives Thursday.
While biking and transit advocates are sounding two cheers for the latest extension of the status quo (rather than the complete car-centrism favored by Koch-funded advocacy groups), it's a good time to consider the ways transportation differs in cities across the country.