Posted by Jonathan Maus (Publisher/Editor) on November 28th, 2013 at 1:00 pm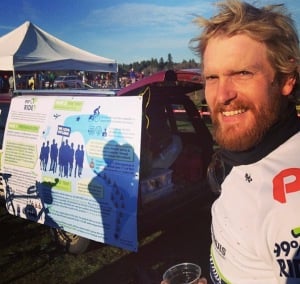 Join Dirk Spits of the 99%Ride for
the After Turkey Ride on Friday.
Greetings friends! We hope you are all enjoying the holiday weekend with whatever traditions you prefer. There are a few rides and events we wanted to make sure were on your calendar. And because this is the official start of the holiday shopping season, we thought you might like to know about a few fantastic sales going on at our local bike shops.
First, here are some of the big Black Friday and weekend/winter sales events we've heard about...
Clever Cycles - Starts Friday at 11:00 am, 900 SE Hawthorne
The big deal at Clever this time of year is the sale they have on their rental bike fleet. It's the only time of the year they sell used bikes and it's a great opportunity to own excellent brands and do business with this highly respected local business. Here's the blurb from Clever:

[more...]