Posted by Jonathan Maus (Publisher/Editor) on December 12th, 2014 at 9:46 am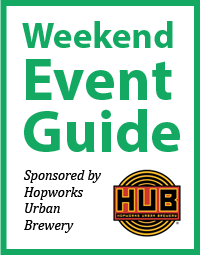 Welcome to your menu of weekend rides and events, lovingly brought to you by our friends at Hopworks Urban Brewery.
I hope everyone is OK after that very crazy windstorm last night. With that behind us, the weekend forecast looks clear. It'll be a bit cooler as a result, but at least it'll be dry.
If you're looking to stay sharp this winter, we've got some great suggestions below. And if you are looking to add a few key pieces to your winter riding kit, or finally get that new bike you've been waiting for, we've got the details on a major sale.
[more...]