Thursday, May 14th, 2015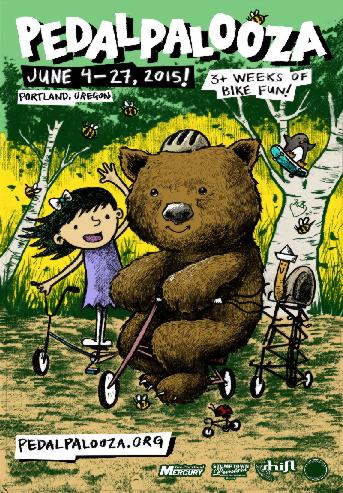 It's coming!
Portland's annual bike fun festival Pedalpalooza begins three weeks from today, and that means this: The deadline for getting a Pedalpalooza ride into the Portland Mercury's printed ride calendar is one week from today.
Anyone can create a ride, and 87 have been created so far for the 24-day festival. To get into the Merc (as well as the definitive online calendar on shift2bikes.org) you can use the simple event form linked from the top of the calendar.
Here are a few highlights from the schedule so far:
GOAT-A-PALOOZA – Saturday, June 6, 1-5 p.m.
Bike tour of goats in the city! Are you goat-curious? We'll visit a few different goat "ranches/farms" and see what it's like to own goats in Portland. Meet at Unthank Park in N Portland, ride will end in SE, near Foster and 205.
(more…)