by Jonathan Maus (Publisher/Editor) on February 24th, 2016 at 11:28 am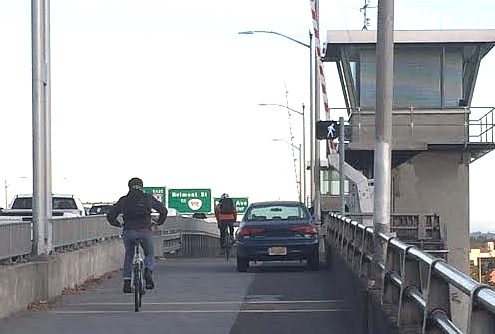 Have you ever noticed a car parked on the Morrison Bridge bicycling and walking path?
As one of Portland's precious few pieces of physically protected, non-motorized travel space it sure seems like a bad place to park. It would be one thing if this was a rogue private citizen, but in this case the cars belong to Multnomah County employees.