by Michael Andersen (Contributor) on December 4th, 2014 at 9:16 am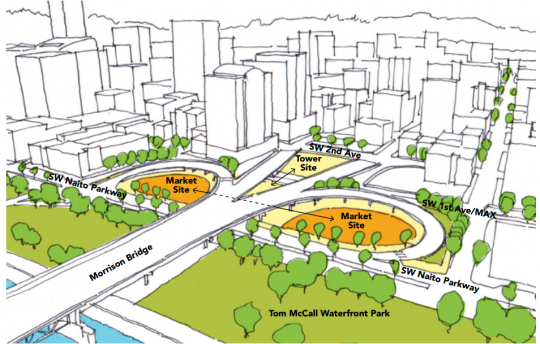 An indoor food market planned for the west side of the Morrison Bridge might bring the money needed to improve Portland's newest and arguably most awkward downtown bridge landing.
At an open house and design forum on Saturday, Dec. 13, the public will get its first big chance to review and weigh in on the proposal to convert the little-used parking lots inside the bridge's cloverleafs to a space inspired by Vancouver BC's Granville Island or Copenhagen's Torvehallerne. A local biking advocate, who identified the opportunity, is urging people who care about the area to join him in attending.