Tuesday, April 21st, 2015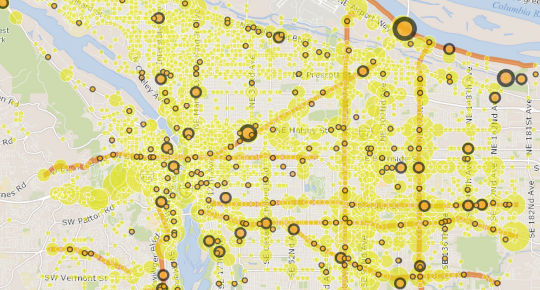 Ten years of traffic injuries by car, foot and bike, mapped on the city's Vision Zero site. Black-rimmed circles represent fatalities; larger circles represent multiple injuries or fatalities at the same spot.
(Click for
interactive site
)
Various organizations have tried their hand over the years at mapping Portland's traffic-safety hot spots. Now, the city has created a map of its own.
It might be the best one yet.