by Jonathan Maus (Publisher/Editor) on September 3rd, 2019 at 4:28 pm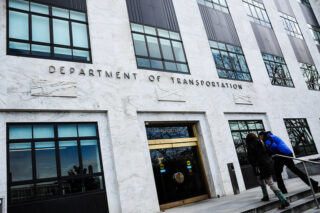 The Oregon Transportation Commission just announced a special meeting that will take place on Wednesday where they are likely to choose a new leader of the Oregon Department of Transportation.
ODOT's longtime director Matt Garrett announced his resignation back in January and left the agency in June. An OTC search committee has been meeting since March to choose his successor.
The Willamette Week reported in late August that three finalists have been chosen. On the short list are Contra Costa Transportation Authority Director Randell Iwasaki, New Hampshire Department of Transportation Director Victoria Sheehan, and current ODOT Highway Department Manager Kris Strickler.[Read more…]