It's been almost two years since construction began on a complete rebuild of Southwest Capitol Highway. The $27.5 million project updates a one-mile stretch of the road between Multnomah Village and Barbur Blvd/I-5 from a two-lane cross-section with no shoulder into a complete street with sidewalks, separated cycling facilities, new crossings, massive stormwater management features, and more.
Last week I took a look at this street for the first time since construction began and was astonished at what PBOT has built.
I rode this section with a local advocate back in 2015 and we clung to the edge of the road as drivers flew by. The sightlines were bad and there was nowhere safe to ride (see below). Now the remade street is nearly complete and it's unrecognizable from what existed before. I don't recall ever seeing a project where PBOT and partner agencies literally cut into residential lots and yards on this scale to improve a street.
Even with construction equipment and closures in effect (it is scheduled to be done by this June), I saw lots of people running and walking dogs. I even saw a family with a little kid riding a bike. It was so amazing to see. Locals have wanted these changes for 30 years and it has finally happened.
The project has added a sidewalk and protected bike lane on the east side of SW Capitol Highway and a multi-use path on the west side. That's impressive enough, but what the City of Portland had to do to manage stormwater here is mind-boggling. 7,000 linear feet of stormwater pipe, over 3,000 linear feet of earthquake-resistant water main, three out of four large stormwater treatment gardens, and 13 roadside retaining walls.
It really is jaw-dropping to see in person and I have no doubt the changes will lead to transformational shifts in our relationship to this street.
Check out before/afters below, and stay tuned for details on the ribbon-cutting and official public opening expected in June.
Looking north toward SW Freeman
Looking north from SW Freeman
Looking south toward SW 41st
Looking north toward SW 41st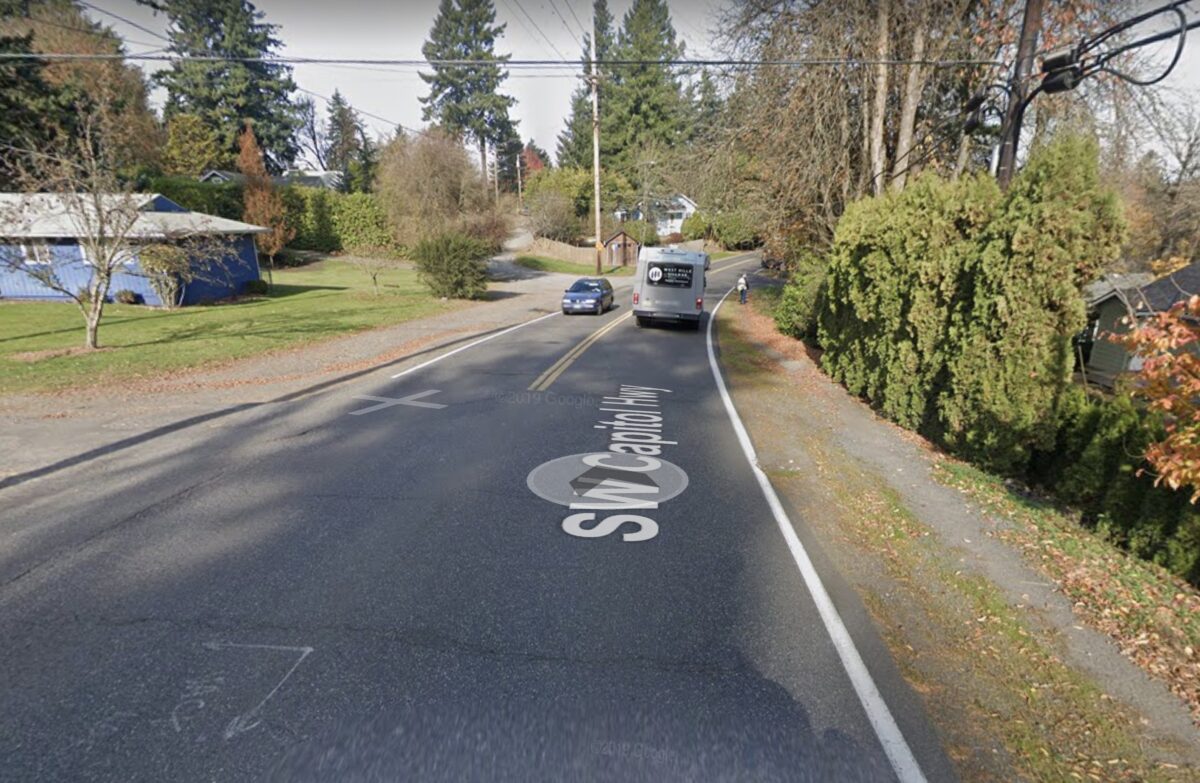 8629 SW Capitol Hwy
8702 SW 41st (Seen from SW Capitol Hwy)
Looking north toward SW Spring Garden
Looking north toward SW 40th at Carson