*Video by Andrew Theen/The Oregonian
In an effort to refine the design of a new type of bus station for their $175 million Division Transit Project, TriMet built a full-scale mock-up and invited the media to see how it would work in real-life. The demo took place yesterday at a TriMet park-and-ride lot in Gresham.
As we reported back in July, the latest design is a scaled-back version of what they proposed last year. The problem TriMet is trying to solve is how best to mix a major bikeway and a high-frequency bus line. And not just any bus line: While the Division Transit Project won't be real bus rapid transit (BRT), it will include longer buses (60-feet with boarding from two doors), transit signal priority, and better station design. TriMet says if all goes according to plan the line will be 20 percent faster than it is today and buses will run every six minutes during peak hours.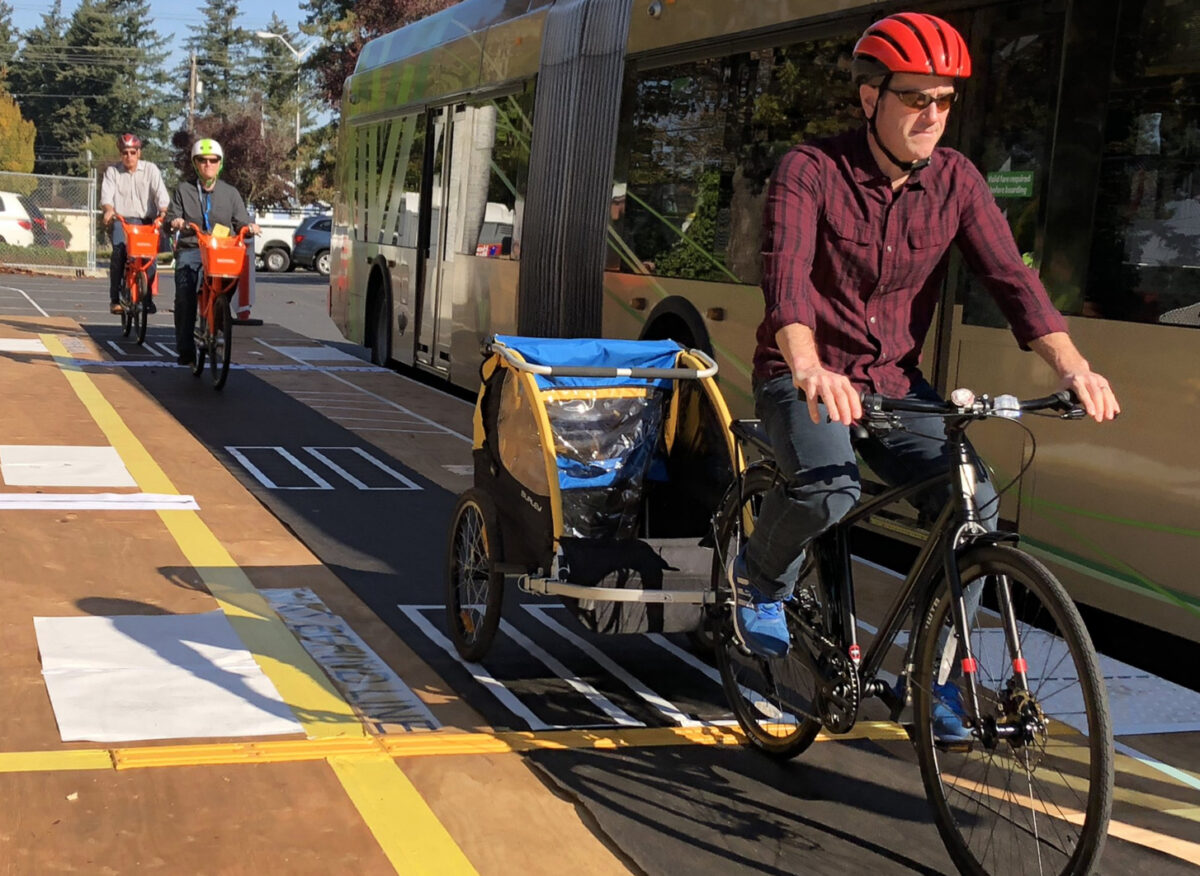 As you can see in the video above (and images below), the new design will have bus passengers wait behind the bike lane, which will run through the platform between the curb and the bus shelter. When a bus is present, bike lane users will be expected to wait while people get on and off. Signs and markings on the platform will help manage behaviors of all users. This type of design is used all over the world — even in Copenhagen! When I was there a few years ago I came across a similar design and it worked well.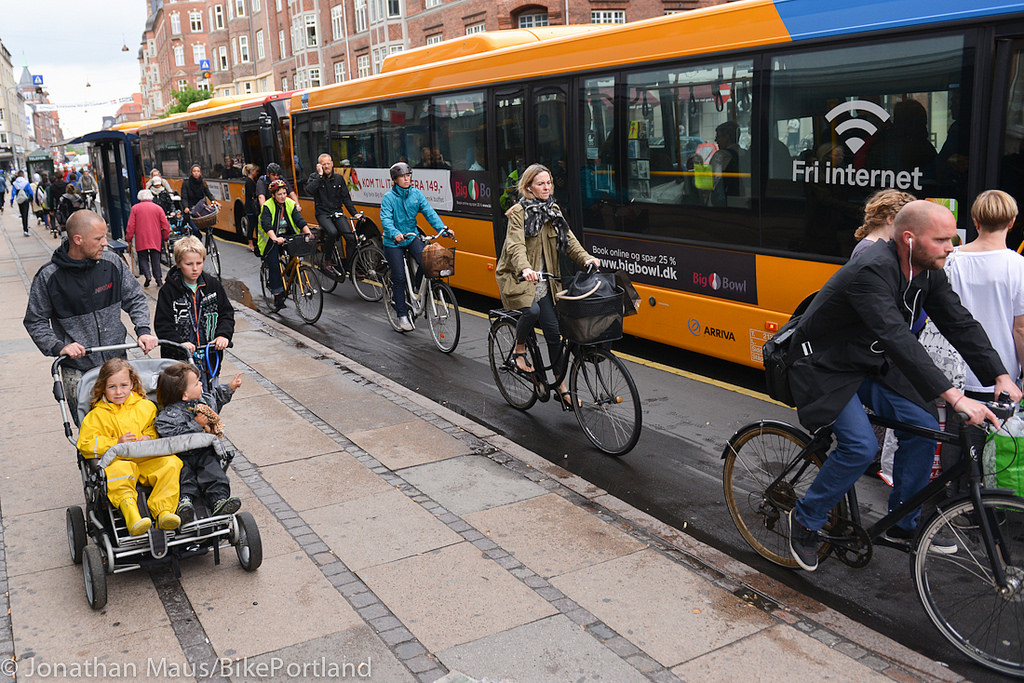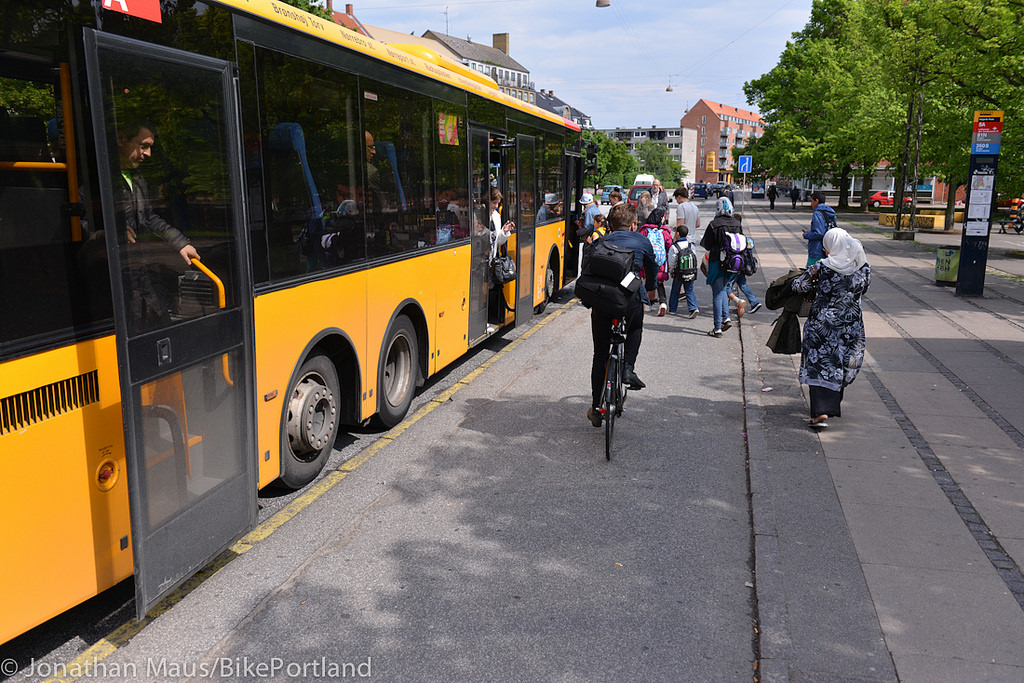 According to The Oregonian (whose reporter was at the demo yesterday), TriMet plans to build 30 of these stations along SE Division before the high-capacity bus line opens for service in 2022.
In addition to the $17.7 million PBOT has committed to spending on the Division Transit Project, they will pump an additional $7 million worth of updates as part of their Outer Division Multimodal Safety Project.
For more on yesterday's demo and the project in general, read The Oregonian's coverage.
— Jonathan Maus: (503) 706-8804, @jonathan_maus on Twitter and jonathan@bikeportland.org
Never miss a story. Sign-up for the daily BP Headlines email.
BikePortland needs your support.