Thursday, January 29th, 2015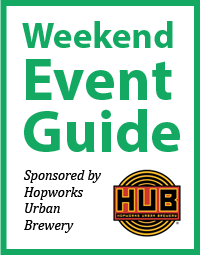 Welcome to your menu of weekend rides and events, lovingly brought to you by our friends at Hopworks Urban Brewery.
Seriously. Is this weather amazing or what? You better get while the gettin's good when it comes to biking in winter because it doesn't get any better than this.
And I hope you don't have plans for Saturday yet because we've got a very full slate of rides and events for you to choose from.
Have a great weekend!
Friday, January 30th