Thursday, August 20th, 2015
Pack up and head out for one last adventure before summer is over.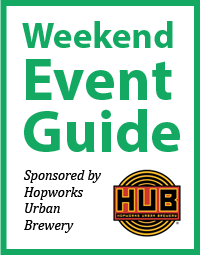 This menu of delicious rides and events is brought to you by our friends at Hopworks Urban Brewery. Their support makes BikePortland possible.
Some people are acting like summer is almost over. Wait.. what? It is? Dang. Well, we've still got some stellar weather that's just begging you to get out and ride. This weekend we've added a few events that aren't bike-specific; but they sure are fun and showing up by bike makes them even better.
Enjoy!
Friday, August 21st