Thursday, September 25th, 2014
Your last chance (until next summer) to ride carfree around Crater Lake.
(Photo: J Maus/BikePortland)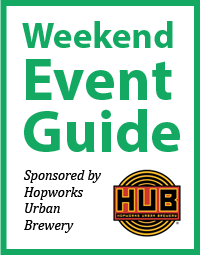 Welcome to your menu of weekend rides and events, lovingly brought to you by our friends at Hopworks Urban Brewery.
How will you mark the change in season? How about a trip south to Crater Lake for 24-miles of carfree paradise? Or maybe it's time to get serious about cyclocross and tackle "Ninkrossi"?
Whatever you have planned, make sure you check out this week's guide. A big festival, Sunday Parkways, racing and riding — there's something for everyone.
Have fun!
Friday, September 26th