Friday, May 29th, 2015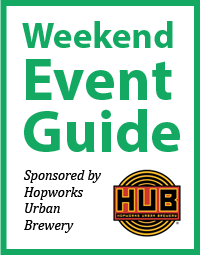 Welcome to your menu of weekend rides and events, lovingly brought to you by our friends at Hopworks Urban Brewery.
Have you looked at the weekend forecast? Oh my it looks swell. Summer is here and the streets will be crawling with lovely bike riders all weekend. You should join them!
Oil up your chain (and maybe even your skin if you're looking to get tan), check out our event suggestions, and have fun…
Friday, May 29th