Monday, June 1st, 2015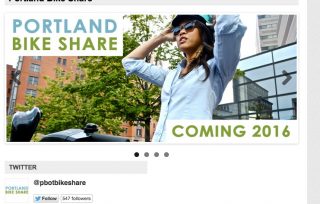 Portland has won a grant related to bike share — but the news isn't what you might expect.
The Better Bike Share Partnership, a collaboration between The City of Philadelphia, Bicycle Coalition of Greater Philadelphia, the National Association of City Transportation Officials (NACTO) and PeopleForBikes, announced $375,000 in grants this morning all aimed at furthering the group's mission to "increase access to and use of bike share in underserved communities."
The money was divided among six cities: Brooklyn, Charlotte, Boston, Austin, Chicago, and Portland. All of those cities — except Portland — will use the money to improve their existing bike share systems. Here in Portland of course, we don't have a bike share system to improve. Instead, our $74,986 slice of this grant pie will go toward research that will benefit Philadelphia's bike share system.
Oh, the irony. (more…)