Friday, March 13th, 2015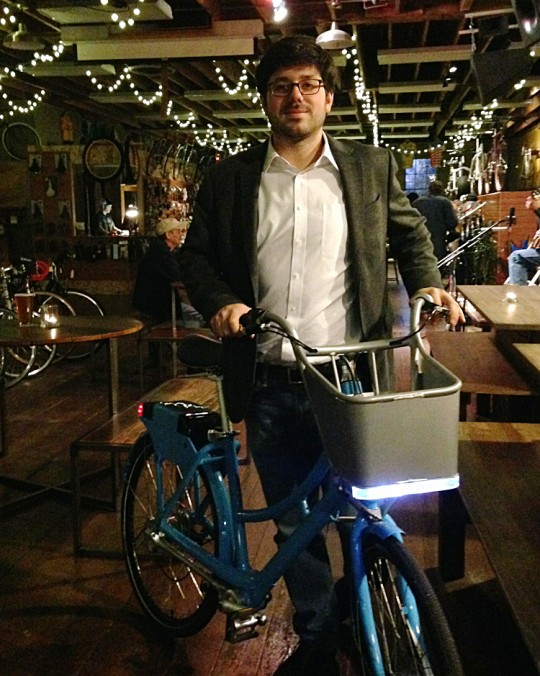 Justin Wiley, Social Bicycles' VP of Launch
and Operations, at Velo Cult in
Northeast Portland last week.
(Photo: Lizbon Grav)
Social Bicycles, maybe the country's fastest-growing bike sharing company right now, sent one of its top executives on a swing through Portland last weekend.
SoBi, as it's sometimes known, has scored contracts to equip public bike sharing systems in Phoenix, Tampa, Topeka, Boise, Orlando, Ottawa, Hamilton and Santa Monica. The company's key innovation: "smart bikes" that can be parked anywhere inside a service zone, whether or not they're at a dock.
Like most business development trips, the visit wasn't publicized. But it certainly caught my attention last Friday when SoBi Vice President of Launch and Operations Justin Wiley walked into bike shop/bar Velo Cult with a SoBi bike.
"We are spending a lot of time on the road this year meeting with partners and potential clients to demo the product," Ryan Rzepecki, CEO of the the New York-based bike sharing company, explained Thursday. "Recently, we made a quick visit to Portland to meet with a transportation planning consultant and a large employer that is interested in a private bike share."