by Michael Andersen (News Editor) on June 29th, 2016 at 9:37 am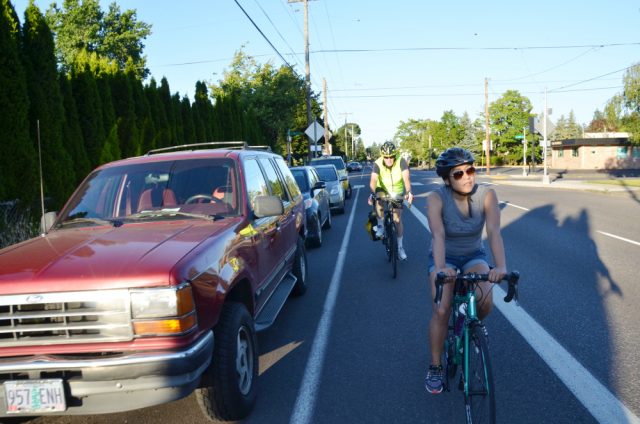 Portland's vast east side has huge potential for biking, and many millions of dollars in biking improvements are poised to drop on its streets.
It's also gearing up for what could be a regional-destination bike recreation park in the form of Gateway Green.
But the little cadre of folks who've scored those victories are looking for new blood to set the area's next goals. The East Portland Action Plan bike committee invited me to join them on a tour Tuesday night of some of the most promising biking projects about to happen on the east side.