by Michael Andersen (Contributor) on June 21st, 2016 at 12:33 pm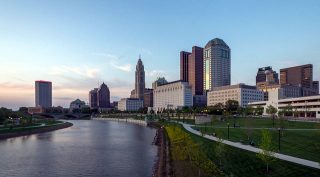 Well, it's a nice week to be an Ohioan.
Two days after the NBA Championship, the Buckeye State's capital has apparently scored a $40 million federal grant that'll be matched by $100 million in private investment to create a model of a future tech-connected city.
Columbus beat out Portland, San Francisco, Austin, Denver, Pittsburgh and Kansas City for the Smart City Challenge victory, an initiative of U.S. Transportation Secretary Anthony Foxx.