by Michael Andersen (Contributor) on March 26th, 2015 at 11:39 am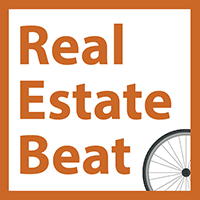 If affordable proximity is one of the keys to great bike cities, understanding Portland's biking boom means understanding its urban development decisions 20 years ago.
To see how our metro area grew, it's useful to see how dramatically different things have gone down in different U.S. cities. A fascinating new website from the University of Virginia gives us a new way of looking at exactly that.
The chart above shows Portland at two key moments in American urban life: the orange line for 1990, when urban crime levels were near their peak and many central cities were seen as charity cases for their suburbs; and the brown line for 2012, when the economic boom of some U.S. cities was accelerating the country out of recession.