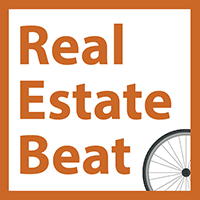 Though the experience of China, Japan and Northern Europe makes it pretty clear that you can't have a great bike city without also having a great mass transit city, streetcars are the one transit type that seems to rankle bike-lovers.
Maybe it's the rails that turn traffic lanes dangerous for biking. Maybe it's that streetcar projects often underinvest in adjacent bike improvements. Maybe it's that streetcars are deeply controversial in the public transit world, too.
But there's also an argument that streetcars are actually the very best sort of public transit at improving biking. On Portland Transport Monday, local streetcar and biking fan Chris Smith laid it out.