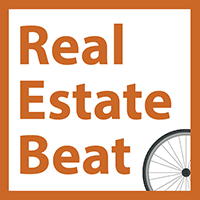 Though the experience of China, Japan and Northern Europe makes it pretty clear that you can't have a great bike city without also having a great mass transit city, streetcars are the one transit type that seems to rankle bike-lovers.
Maybe it's the rails that turn traffic lanes dangerous for biking. Maybe it's that streetcar projects often underinvest in adjacent bike improvements. Maybe it's that streetcars are deeply controversial in the public transit world, too.
But there's also an argument that streetcars are actually the very best sort of public transit at improving biking. On Portland Transport Monday, local streetcar and biking fan Chris Smith laid it out.
The point of streetcar, at least as we have deployed it here in Portland … is transit that emphasizes short trips.

That's very much in line with the 'Healthy Connected City' plank of the Portland Plan, which envisions Portland as a city of corridors and centers that provide most of the daily needs of citizens within an easy walking or biking distance. The development pattern that streetcar incentivizes, and then serves, very much supports this vision. … So I rise today not in support of slow transit, but in support of short-trip transit!
In other words: great biking requires proximity, and streetcars (more than buses or MAX, in Smith's view) get developers to build things close together.
Bikes and streetcars mix on NE 7th through the Lloyd District.
Early this year, we were first to report that Hassalo on Eighth, the big multi-building mixed-use apartment complex opening next year in the Lloyd District, would have 1,200 long-term bike parking spaces but just 328 residential car parking spaces. Recently, the developers have highlighted this themselves on the fence outside their project:
Hassalo on Eighth is probably going to be fantastic for people who bike, and bikes have been fantastic for its developers: they couldn't have financed this plan if biking hadn't made car ownership fully optional in the area.
But the streetcar is part of this project, too: during planning, the east-side streetcar line was actually rerouted to the north so it would run alongside this building. (It's also immediately adjacent to three MAX lines, which means service to downtown and Gateway every two to five minutes for most of the day, and the frequent-service #8 bus line to the city's largest employer, OHSU.)
When the city's biggest new apartment complex is done, both bike believers and streetcar believers will celebrate it and claim responsibility. And they'll both be right.
If you're interested in streetcars and transit, don't miss the rich exchange in the comments of the Portland Transport post.
— The Real Estate Beat is a regular column. You can sign up to get an email of Real Estate Beat posts (and nothing else) here, or read past installments here. This sponsorship has opened up and we're looking for our next partner. If interested, please call Jonathan at (503) 706-8804.