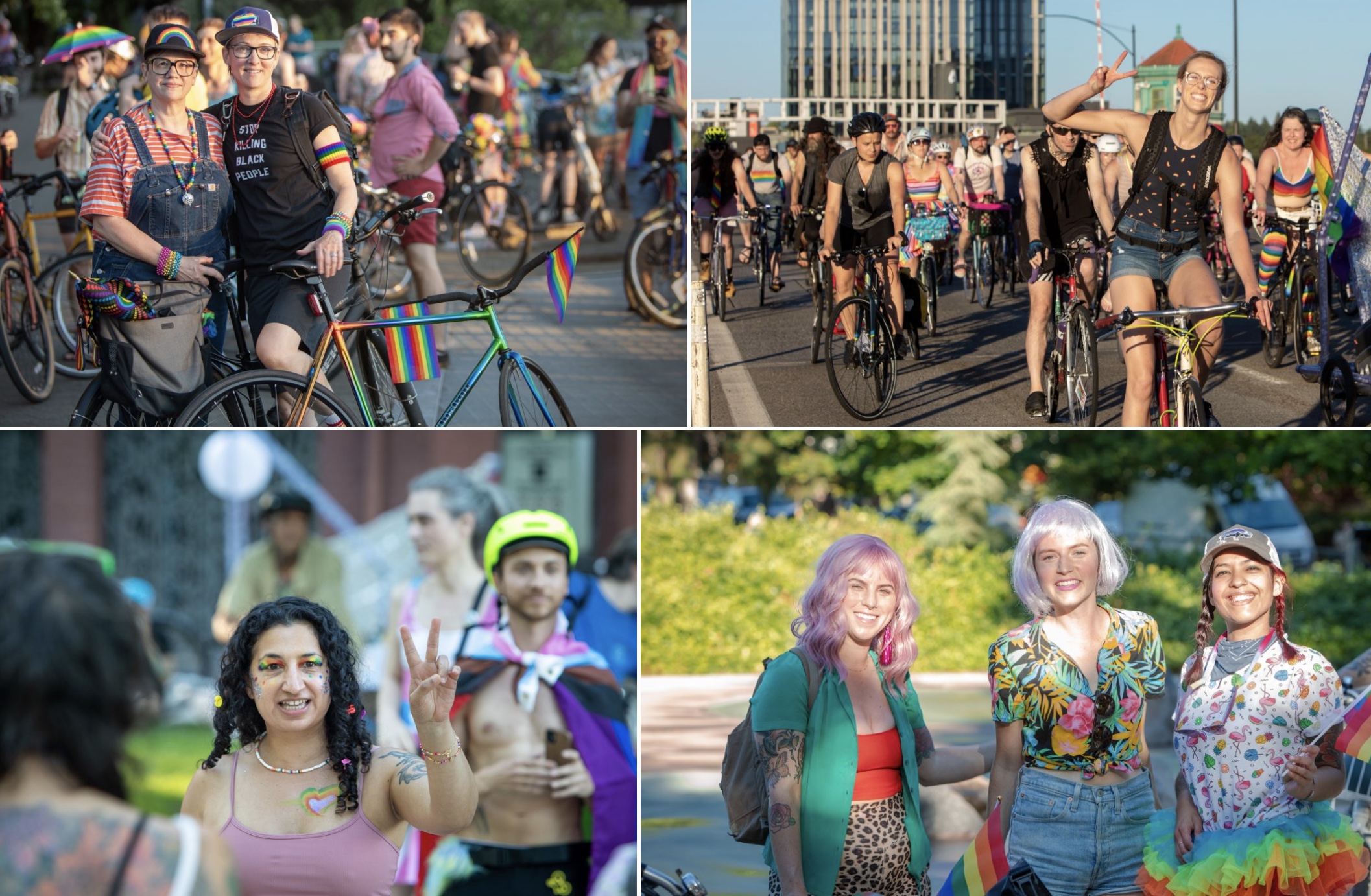 A good sign.
(Photos © J. Maus)
This morning on my way to the office, a sign at the corner of North Michigan and Alberta caught my eye; it read "Beach Bike Train meet up spot – 8:30 – Join Us." It was about 8:25, so I decided to wait around and see if anyone showed up.
A few minutes later I saw a line of kids and parents pedaling toward the spot. One of them was Laurie Paulsen, a Beach parent who I'd met last summer at a nearby farmer's market.
As kids (and kid-like parents) zoomed in circles around a parking lot waiting for others to show up, I chatted with her for a minute.