During my time in New York City last month, I soaked up a lot of different bike infrastructure. You might have seen it make cameos in some of my previous videos or photos. But there were a bunch of images that I hadn't shared until now. This post has 60 or so photos of the various types of bikeways you'll find in Manhattan (with a smattering of images from Brooklyn).
Overall, I was impressed at the quantity of bike infrastructure and the clear priority NYC's DOT is giving bikes (and buses for that matter). But the quality of the bikeways was often unpredictable and navigating most parts of the network still demands a level of riding ability and risk-aversion that unfortunately puts a ceiling on the number (and demographics) of folks who will ride. As I look through the images below and think back to my time there, I think what's hurting NYC from a cycling perspective is less about the quality and volume of bike-specific infrastructure and more about the fact that — despite laudable efforts at traffic calming, large-scale pedestrianization, transit priority lanes, daylighting, and so on — there are still simply way too many drivers and cars.
The big lesson from NYC (which holds true in Portland and every American city), is that until you reach a certain tipping point in street design and network permeability that forcibly keeps drivers and cars out of the system, almost no amount of bike infrastructure will feel safe for the majority of people.
Scroll down to see how bikeways are looking in NYC these days. I think you'll be simultaneously jealous and appalled. (Read captions for more information about each image.)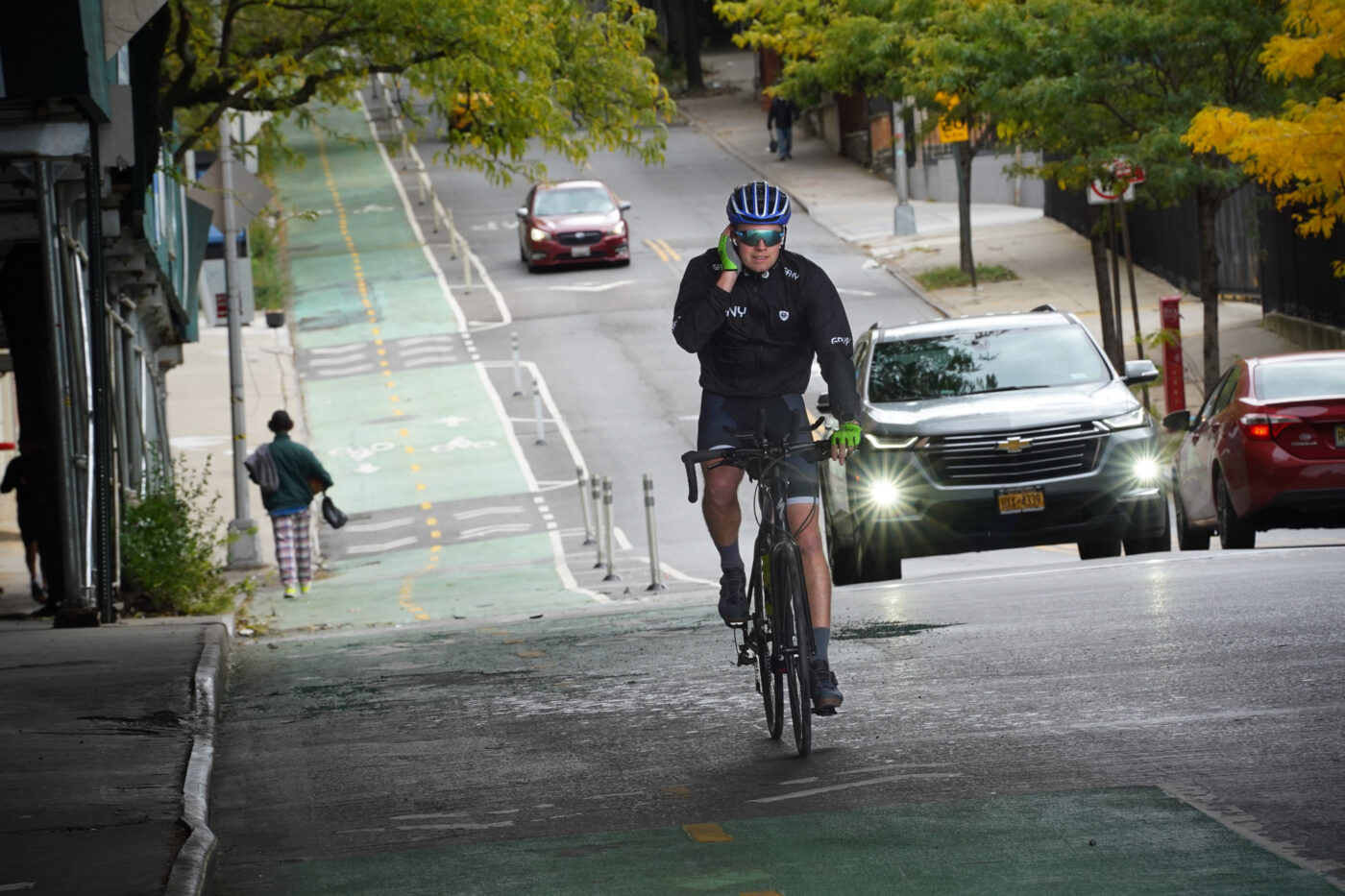 Hope you appreciated this little tour. For more stories and content from my New York City trip, see more coverage here.